Research Impact Resources
These resources address a wide range of research impact considerations inherent to research and scholarship at UT. This site can guide you on your path to understanding NSF's Broader Impacts criteria, and implications for research impact more globally.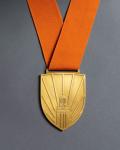 Nominations open Aug. 10 for 2024 President's Research Impact Awards
Nominate UT faculty or staff with Principal Investigator status for the 2024 President's Research Impact Awards from Aug. 10 to Sept. 22. Honorees will receive $10,000 and be recognized by President Hartzell at a ceremony in April 2024.
Learn More
Conceptualizing your proposal's Broader Impacts
Consultation services are available to researchers wanting to discuss large or multi-disciplinary research projects or who require grant proposal support.
Learn more about the core components of NSF's Broader Impacts requirement for all funded grants.
A checklist to assist in reviewing the key elements of an effective Broader Impacts project proposal.
Find potential partners and organizations to broaden the impact of your research, or to provide program evaluation support for your work.
A five-part series designed to help you craft a compelling plan for increasing the impact of your scholarly work, with special emphasis on NSF Broader Impacts.
Explore upcoming and past events that support PI skill-building and provide networking opportunities for collaboration.
Liaison librarians provide guidance and workshops to researchers interested in learning best practices for communicating scientific research and Broader Impacts.